Managed Wi-Fi

ToledoTel
Managed Wi-Fi
The ultimate Wi-Fi deserves the ULTIMATE APP. With ToledoTel Managed Wi-Fi you'll be in control to change your password, monitor screen times, create guest networks, see your connected devices and much more….
Download our Managed Wi-Fi app with your preferred App Store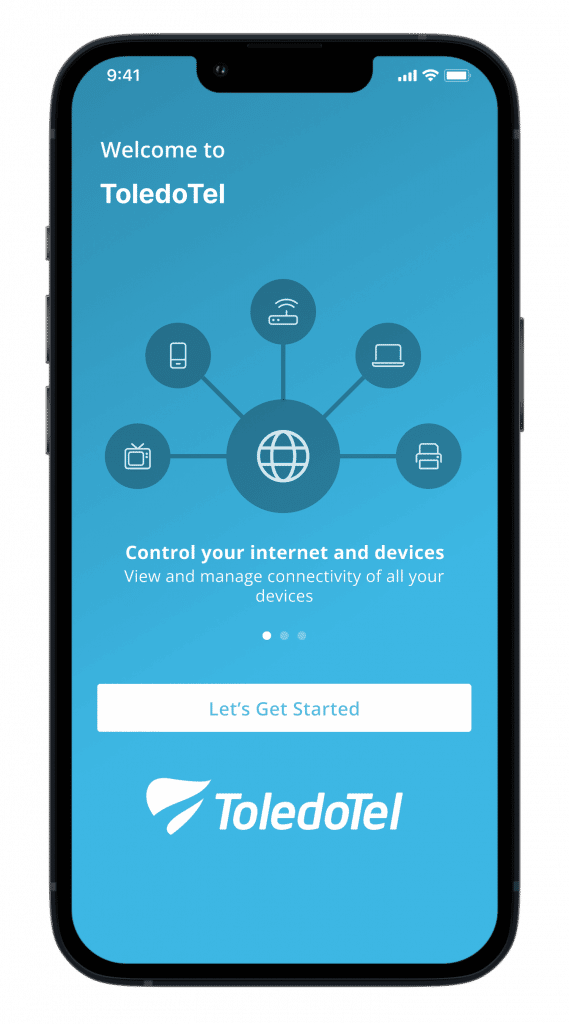 Take Control of Your Home with ToledoTel Managed Wi-Fi
Set up: Set up your system in minutes
Connect: Link and control your whole home and smart devices
Change: Update your network name (SSID) and password in seconds
Monitor and Manage: Set up Parental Controls and regulate incoming threats with ease.
Enable: Connect your friends and family to your guest network with a simple tap
Analyze: Run accurate speed tests and manage network usage and access
Latest Technology Wi-Fi 6
For just $9.99 a month, you can set boundaries with ExperienceIQ advanced parental controls and equip your home with the ultimate security protection with ProtectIQ.
Sign up today for service or give us a call to add these upgrades to your existing service.
ExperienceIQ
Ready for even more parental controls? ExperienceIQ allows you to manage screen time, content, and internet access – all in one place.
After you've created profiles for each user in your home, take control to the next level by applying filters to remove access to certain categories of content, specific applications, and even limit the amount of time allowed each day per application or specific website.
Even better? You can set time limits, offline hours for the day, and monitor daily, weekly and monthly usage for each device.
You set the boundaries. We help you keep them. Start enforcing your internet rules today.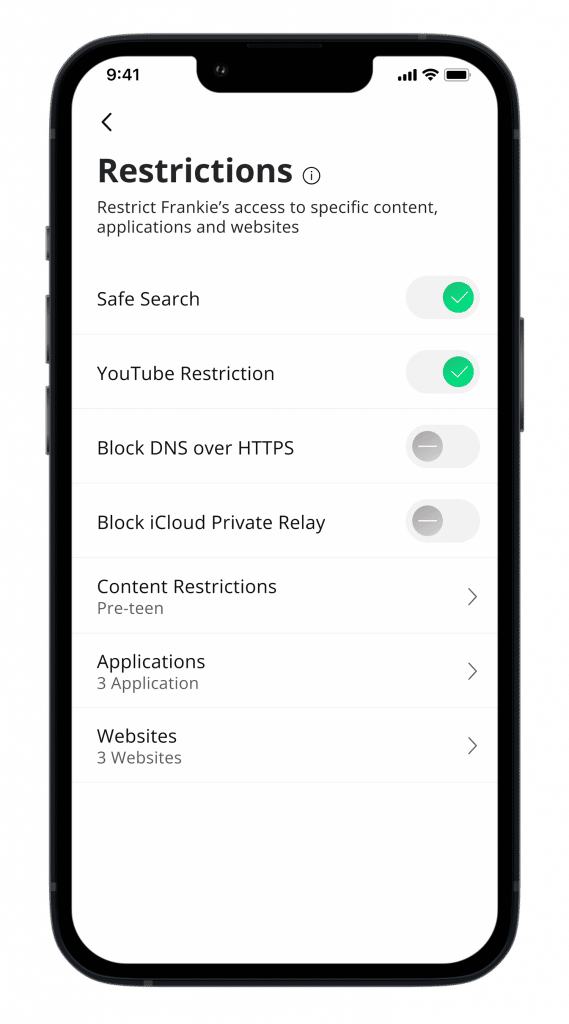 ProtectIQ
Make sure what's outside of your network stays there with ProtectIQ. ProtectIQ is your ultimate network-level security service that protects ALL devices connected to your Wi-Fi.
ProtectIQ will work quietly in the background to provide you an extra layer of protection against malicious traffic. All data coming into your network will be scanned for viruses, malware, and other malicious content. If something harmful is identified, you will receive a notification immediately. You can even view all blocked activity within your ToledoTel Wi-Fi app.
What do you need to do if you receive a notification? Nothing at all. These malicious threats are automatically blocked from entering your network, so you can get back to doing what you love. We'll handle the monitoring.
If it's connected, it's protected! Ensure you're protected today.
Mesh and extend to cover it all!
Take your connection further with ToledoTel mesh extenders. Get more coverage and performance in larger homes, garage, she-shed, mancaves and more!
Includes ToledoTel Managed Wi-Fi and 2 mesh extenders
$15.95/mo